Top Story
Playwright Jeremy O. Harris has a rule that he doesn't cry in public. He broke that rule the night Rihanna attended his Broadway debut.
Gina Rodriguez has apologized for singing along on her Instagram story to a Fugees verse that includes the N-word.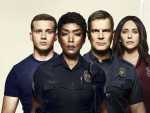 ABC's sophomore drama "A Million Little Things," reality show "Shark Tank" and the Fox first-responders drama "9-1-1" have something in common that they can take pride in.
Actresses Rita Moreno and Gina Torres and Olympic gymnast Laurie Hernandez have been named grand marshals of the 2020 Rose Parade.
Four Broadway stunners from stage and screen are set to light up the stages at the Segerstrom Center from October 2019 through April of 2020, beginning this Thursday with Betty Buckley.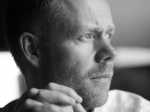 Composer Max Richter is one of the most unique musicians of this century. Working as a classical composer with electronic elements and also a prolific film composer, Richter has entranced audiences of all types for decades.