1 thru 10 of 7703 Stories
"Desperate Housewives" star Felicity Huffman reported Tuesday to a U.S. prison in California to serve a two-week sentence in a college admissions scandal, a representative said.
Reality television personalities Todd and Julie Chrisley on Tuesday accused a Georgia tax official of abusing his office to pursue "bogus tax evasion claims" against them.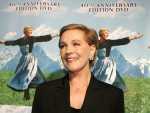 Everyone is on their best behavior when Julie Andrews is around.
Jake Gyllenhaal took his relationship with his "Spider-Man: Far From Home" costar Tom Holland to a new level over the weekend.
"RuPaul's Drag Race" Season 2 star Tatianna was arrested for disorderly conduct in Atlanta, Ga. Sunday during a Pride event.
Hollywood "sex fixer" Scotty Bowers - the subject of the 2017 documentary "Scotty and the Secret History of Hollywood" - has died at age 96, media outlets report.
In reporter Ronan Farrow's account of his contentious divorce from NBC News, the more evidence he gathered on Hollywood mogul Harvey Weinstein's alleged sexual misconduct, the less enthusiastic his bosses seemed to be.
Television star, restaurateur philanthropist and the face of Vanderpump Cocktail Garden inside Caesars Palace, Lisa Vanderpump served as the grand marshal in this year's PRIDE Parade
Music artist and actress Queen Latifah is among the honorees being recognized by Harvard University this year for their contributions to black history and culture.
Justin Bieber suggested a double date with his pal Cody Simpson, who is dating Miley Cyrus, before leaving a remark about the Australian singer's package.
1 thru 10 of 7703 Stories