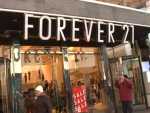 Low-price fashion chain Forever 21, a once-hot destination for teen shoppers that fell victim to its own rapid expansion and changing consumer tastes, has filed for Chapter 11 bankruptcy protection.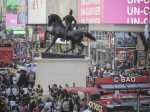 Perpetually crowded Times Square has a new statue for pedestrians to navigate — but it's unlike any other.
Watch Lady Gaga meet a superfan who was inspired by her to go into cosmetology, do his makeup, and share some emotional inspiring words.
Wearing a fedora, Jang Myung-jin shouts "Hello, comrades!" as he starts his YouTube broadcast, titled "A North Korean man, Tango."
Mattel, makers of Barbie and Ken, has released a new line of gender-neutral dolls which are "designed to keep labels out and invite everyone in," according to their new slogan.
A poet, a legal scholar, a theater artist, a paleoclimatologist, an urban designer and a marine scientist are among the luminaries who have been named as this year's MacArthur fellows.
In a new video released by intomore, four older gay men try Grindr for the first time. From setting up their profiles to exploring nearby matches, watch these 65 and ups learn the wild world of Grindr...
Over the past few days, a number of vocal Twitter users have been thirsting over someone who has been dead for nearly 100 years.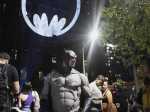 It's no joker. The night is lighting up Saturday around the world with the famous bat signal to mark a special anniversary for Batman.
A new venture backed by many of video gaming's biggest publishers is unveiling a network that hopes to be to esports what ESPN has been to traditional sports.