The opioid epidemic is hitting the LGBTQ community hard. Fortunately, Recovery Unplugged offers an innovative treatment option that harnesses the power of music.
While Nashville may take pride in the dozens of tower cranes that now routinely dot the skyline, the city's expansion has brought with it skyrocketing rates of drug overdoses. Recovery Unplugged is opening a new facility to address the growing need.
Recovery Unplugged's Denver outreach center is making a major impact in a city seeing alarming surge in substance abuse.
Party drugs like crystal meth, Special K, GHB and ecstasy are frequently combined for more intense or longer-lasting highs. Whether they're consumed together by design or accidentally, the results can be deadly.
Music legend Richie Supa speaks candidly of the 60s and the era following the Stonewall Uprising where counterculture often led to addiction.
EDGE headed to Austin to visit some of Recovery Unplugged's facilities and learn firsthand how music is transforming and redefining addiction treatment and recovery.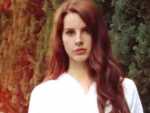 EDGE turned to our community of more than 200,000 Facebook followers and asked what artists and songs give you inspiration. The response was overwhelming! Here are some of your favorite picks.
Watch this exclusive interview, which showcases the importance of LGBTQ sensitivity in addiction treatment and the power of music at Recovery Unplugged.
To the people gathered at Recovery Unplugged, music lyrics tell tales of survival. They're about addiction and recovery, deep pain and profound hope.
Recovery Unplugged's Chief Strategy Officer Paul Pellinger shares why the power of music is so impactful in alcohol and drug treatment and rehabilitation.