When the nation's largest utility warned customers that it would cut power to nearly 2 million people across Northern California, many rushed out to buy portable generators, knowing the investment could help sustain them during blackouts.
Rescue crews in New Orleans on Sunday were trying to find a worker missing in the rubble of a hotel that collapsed while under construction but work in the unstable structure must be done delicately, officials said.
National Coming Out Day festivities were tempered this year by anxiety that some LGBT folk may have to go back into the closet so they can make a living, depending on what the Supreme Court decides about workplace discrimination law.
Hunter Biden is stepping down from the board of directors of a Chinese-backed private equity firm.
Deep in the dark North Carolina woods, a small white light flickers in the heavy underbrush. It's after midnight and a soldier is taking a risk by turning on his headlamp to find his way.
Impeachment may have leapfrogged to the top of the national agenda, but members of Congress still have their day jobs as legislators, and they're returning to Washington this coming week with mixed hopes of success.
A large section of a Hard Rock Hotel under construction at the edge of New Orleans' historic French Quarter collapsed Saturday morning amid dust and debris.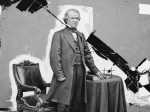 The president traveled the country, fanning racial animus. He viewed the Congress with disdain. He also tried to undo some of the most important achievements of his predecessor, using executive power.
Testifying in defiance of President Donald Trump's ban, former U.S. Ambassador to Ukraine Marie Yovanovitch told House impeachment investigators Friday that Trump himself had pressured the State Department to oust her,
An author's second appearance at a Georgia university was cancelled after a few students burned copies of her book following an angry exchange during her first talk, which focused on diversity.