As the threat of impeachment looms, President Donald Trump is digging in and taking solace in the base that helped him get elected: conservative evangelical Christians who laud his commitment to enacting their agenda.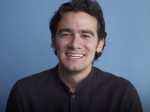 To honor National Coming Out Day, Mayor Pete Buttigieg's LGBTQ staffers on his 2020 presidential campaign participated in a video where they shared their coming out stories.
The groundbreaking Equality Town Hall that was co-produced by the Human Rights Campaign and CNN, and that aired on CNN last night, saw a number of high points - but also one that elicited groans and social media fury.
During last night's Equality Town hall, Sen. Elizabeth Warren responded to the anti-marriage equality trope of "one man, one woman" with an instantly classic, spot-on zinger. Watch it here.
Addressing an LGBTQ community fearful that their gains in equality are slipping, Democratic presidential candidates promised an aggressive agenda to end workplace discrimination, improve health care and more.
President Donald Trump was defiant in the face of an impeachment probe as he sought to convert the threat to his presidency into a weapon on the campaign trail, with biting and unsupported attacks on potential Democratic challenger Joe Biden.
Pete Buttigieg and Elizabeth Warren will present their plans for restoring civility and progress, and promoting equality for LGBTQ Americans, on tonight's HRC-CNN Town Hall. The town call airs at 7:30 p.m.
When Elizabeth Warren campaigned in Nevada in February, Abbie Peters was there. Energy and enthusiasm for the Massachusetts senator was not.
Bernie Sanders began reintroducing himself to the 2020 campaign on Tuesday, venturing outside his Vermont home to say that he doesn't plan on leaving the presidential race following last week's heart attack.
Since America's early days, leading politicians have had to contend with awkward problems posed by their family members. Joe Biden is the latest to navigate this tricky terrain.