1 thru 10 of 4444 Stories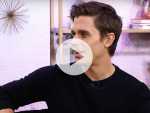 Queer Eye's Antoni Porowski talks about New Year's resolutions, dream dinner guests, and what he has a taste for this winter.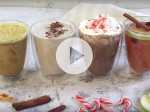 Plant-based recipe developer Nicole Rizza (More Salt Please) offers four recipes to get you through the chilly winter months, including peppermint hot chocolate, turmeric latte, apple cider and egg nog.
One researcher says that one daily cup of coffee won't harm kids over the age of 12 — as long as they avoid all other sources of caffeine.
From donuts to tacos, Chef Gordon Ramsay demonstrates how to cook some street food classics in the comfort of your own home.
The results are finally in for the first chocolate chip cookie bake-off in space.
"Spirit tourism'' is booming across the United Kingdom, with artisanal brands and micro distilleries popping up.
Killshot, Green Haze and Roffee are brand new three-minute cocktails that you can easily create and enjoy at home.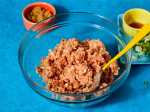 The California-based company unveiled Impossible Pork and Impossible Sausage on Monday evening at the CES gadget show in Las Vegas.
It's common for people to focus on their health at the start of the year. But few consider the well being of the microbes that live inside the human gut — the microbiome — which are vital to an individual's good health.
Dr. Sanam Hafeez offers seven reasons why taking a break from alcohol may be just the way to kick off the Roaring 20s version 2.0.
1 thru 10 of 4444 Stories