Gay Hudson Valley: The Latest
France's lower house of parliament on Tuesday overwhelmingly passed a bill that aims to give single women and lesbian couples legal access to in vitro fertilization, egg freezing and fertility medication.
With each serving of French press coffee poured delicately into a cup with steamed milk, 21-year-old Afghan refugee Fatemeh Jafari lives out a dream in her basement coffee shop in Tehran that is out of reach for millions like her in Iran.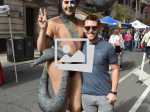 The Gayborhood was all a flutter with their annual Outfest celebration! With over 55,000 people in attendance, vendors and sponsors lined along the streets, performers on stage, and the award presentations, a fabulous day was had by all.
Four Broadway stunners from stage and screen are set to light up the stages at the Segerstrom Center from October 2019 through April of 2020, beginning this Thursday with Betty Buckley.
Voters are more concerned with how much they have to pay for medical care, like prescription drugs, but whose plan is most comprehensive?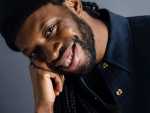 Playwright Jeremy O. Harris has a rule that he doesn't cry in public. He broke that rule the night Rihanna attended his Broadway debut.
"Desperate Housewives" star Felicity Huffman reported Tuesday to a U.S. prison in California to serve a two-week sentence in a college admissions scandal, a representative said.
The story of the New York Film Festival 57 may very well end up being the unique and diverse stories being told in bold, imaginative and divisive ways, each commenting on our currently divided culture.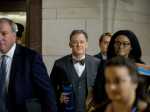 National security adviser John Bolton was so alarmed by Rudy Giuliani's back-channel activities in Ukraine that he described President Trump's personal lawyer as a "hand grenade who is going to blow everybody up," according to a former White House aide.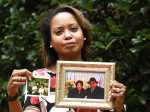 If Roland Henry had died in a different part of the country, his organs might have been recovered. And lives could have been saved.
An openly gay 23-year-old Saudi man who is an online personality has been arrested and charged with "sharing nudity online" after having posted a photo of himself at the beach - wearing shorts.
Composer Max Richter is one of the most unique musicians of this century. Working as a classical composer with electronic elements and also a prolific film composer, Richter has entranced audiences of all types for decades.
Cheaper jet fuel and slightly higher fares helped United Airlines boost third-quarter profit 23% to $1 billion.
NASA is moving up the first all-female spacewalk to this week because of a power system failure at the International Space Station.

In today's world of online shopping, have you ever made a purchase you regret?
With the strike by factory workers against General Motors in its 29th day, there are signs that negotiators may be moving toward an agreement.
LaQuan Smith is all about the Champagne lifestyle: bubbly, luxurious and, especially when it comes to the women's clothes he creates, sexy.
Even though "quitlines" were designed to help people kick cigarette habits, calls and texts from people who use e-cigarettes are climbing as more people fall ill with a mysterious and devastating respiratory illness linked to vaping.
A Denali National Park and Preserve rule change allows electronically assisted bikes anywhere that traditional bicycles are permitted in, officials said.
Over 30,000 members of the LGBTQ community donned their red t-shirts and rainbow mickey ears for the 22nd annual Disney Gay Days Anaheim, where the happiest place on earth became the gayest place on earth.